Useful Patient Information and Links to National Organisations
Click on the logos to access the websites
Arthritis Research UK publications are specifically designed to help people affected by arthritis to understand more about a particular condition and its treatment, including the disease modifying drugs.  read or download lots of information about living with arthritis and read about the latest research.
Arthritis Care Freephone 0808 800 4050 to receive information and support if you have any form of arthritis.  The website includes a Discussion Forum
National Rheumatoid Arthritis Society (NRAS) Freephone 0800 298 7650  to receive information and support if you have RA, including the option to speak with a trained telephone support volunteer with RA at a mutually convenient time about whatever aspect of your RA concerns you most.  Oldham have their own NRAS support group which runs bimonthly on a Tuesday evening – click here for details or speak to your rheumatology team.
The Psoriasis & Psoriatic Arthritis Alliance.  Enquiry line operates 9:30 – 16:30 weekdays 01923 672 837
Lupus UK is a registered charity supporting people living with systemic lupus or discoid lupus.  Oldham hold a Lupus Support Group – click here for details or speak to your rheumatology team.

Arthurs Place is a online magazine and social network for young adults with arthritis.
Polymyalgia Rheumatic and Giant Cell Arteritis advice and support via information packs, a helpline, a newsletter, a support group and a web forum.

Prescription Prepayment Certificate (PPC)  If you take 3 or more prescribed medications, a PCC can save you money on prescription charges.  For further information, up to date prices and how to apply visit the website or call 0845 850 0030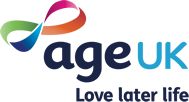 Age UK gives information on Money matters, health and well-being (including befriending service and social activities in the Oldham area) home and care, work and learning and travel and lifestyle advice.
The following organisations provide information about different types of arthritis and connective tissue disease, including support groups, helplines and fund raising opportunities: